Stel een vraag
Met het formulier hier onder kunt u contact op nemen met boekwinkel Boekstra.
Swain, William - Addictive Content Marketing - Drive Demand, Maximize Traffic, Sales, and Brand Recognition
De vraag gaat over de volgende titel:
Schrijver:
Swain, William
Titel:
Addictive Content Marketing - Drive Demand, Maximize Traffic, Sales, and Brand Recognition
ISBN:
9781913397197
Uitgever:
Thomas William Swain
Bijzonderheid:
2019 84pp Paperback / softback
Prijs:
€ 29,40

Gratis

Meer info

Flaptekst

Game Changing Content Marketing Techniques That Will Blow Your Mind!
If you are seeking to reach an audience, maximize sales and grow your brand professionally or personally then content marketing will help you.
Content Marketing is more than just a buzzword. It is science based, real and proven ways that businesses can use to reach customers without having to spend big bucks. In fact more than 80% of customers appreciate learning about a brand or a business through content.
The truth is delivering outstanding content is time consuming and often with no results in sight. However with a solid understanding and framework the process becomes much easier. With a great content marketing strategy you will get much more traffic, attention, and customers.
Create Addictive Content That People Are Literally Glued To
In this book you will discover why Content Marketing is so important, and you'll learn all about how to grow your brand with it. Discover the tactics and actions I'm using daily to compel thousands of people to consume content like crazy. This is perfect for the serious beginner or those wanting to stand out from the crowd.
Discover


What Content Marketing Is & How It Works


How To Tell A Compelling Story


How To Create Detailed Buyer Personas


Growth Hacking Your Personal Branding


Optimize Your Website For Content Marketing


Drive Profitable User Actions


How To Automate The Process Using Software


Find Out Where Your Customers Hangout Online


Discover How Your Customers Behave Online


And Much, Much More….





Save yourself hundreds of dollars buying other books, hiring people or looking for the secret sauce. Read this book instead

Boek bekijken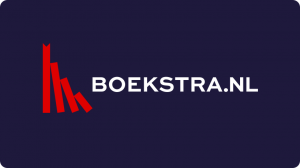 Bij Boekstra koopt u nieuwe boeken tegen de vastgestelde boekenprijs.
Verzendkosten 1,75 euro per zending binnen Nederland, vanaf 19,95 euro GEEN verzendkosten binnen Nederland.
Verzendkosten België 2,95 euro per zending.
Minimale bestelafname van 10,- euro, exclusief verzending.
Speciale verzoeken? Meestal geen punt, vermeld ze in het veld opmerking.
De actuele levertijd kunt u vinden op onze website.
De verkoper zal binnen 1 werkdag contact met u opnemen om de koop verder af te handelen.