Stel een vraag
Met het formulier hier onder kunt u contact op nemen met boekwinkel Erik Tonen Books.
Wolf-Dieter Seiwert - JEWELLERY FROM THE ORIENT. Treasures from the Dr. Bir Collection.
De vraag gaat over de volgende titel:
Afbeelding:
Schrijver:
Wolf-Dieter Seiwert
Titel:
JEWELLERY FROM THE ORIENT. Treasures from the Dr. Bir Collection.
ISBN:
Uitgever:
, Arnoldsche Art Publishers,
Bijzonderheid:
320 pages, 23.5 x 30 cm, 342 colour illustrations. Hardcover with dust jacket. Text in English. ISBN 9783897903197.
Prijs:
€ 65,00

€ 6,99

Meer info
Jewellery sets off beauty and reveals wealth. Moreover, jewellery had a magical function in traditional societies because it attracted blessings and warded off evil. Women were given most of their jewellery when they married. They wore it until their children had grown up. Then it was kept until their daughters had need of its magical properties. So Oriental vernacular jewellery was handed down from generation to generation. If a piece was too worn, it was melted down and the silver used to recreate a piece of the same type. Thus the memories of millennia were preserved in jewellery of this kind. It came to a break in the mid-20th century. In many parts of the Near East, the traditional silver jewellery began to be replaced by gold jewellery that was often industrially manufactured. The upshot was that much of what makes this collection so unusual has been irredeemably lost in the countries where the jewellery was once made. It is to the everlasting credit of Dr. Bir as a collector that these pieces have survived, albeit far from the lands where they were made, to attest to the infinite variety and beauty of Oriental craftsmanship. In this book, readers follow the jewellery on an imaginary journey: from Turkey and ?oriental Europe? across the Mediterranean to north-western Africa and the Sahara to Ethiopia. From there the journey continues through Yemen via India and on to Thailand and the Roof of the World. Down the Indus Valley to Afghanistan. Back again through the mountains and across Central Asia on the Silk Road to the West. From Turkmenistan to the Caspian Sea and from there to the Caucasus. Through eastern Turkey, Syria and Palestine back to the Mediterranean. Born in Freiburg i. Breisgau in 1929, the collector Umit Bir was the son of a Turkish physician and a native of Freiburg. He grew up in Izmir. After studying medicine in Istanbul, he trained as a specialist in Berlin and worked in Wolfsburg from 1958. His passion for collecting began in 1960 on a trip through north-east Africa. One hundred and eighty more trips throughout the Near East would follow. The Dr. Bir Collection comprising more than 3,000 pieces of jewellery is on loan to the Museum fur Volkerkunde Leipzig. It is one of the largest private collections of oriental jewellery in existence. A selection of pieces from it are published here for the first time.
Boek bekijken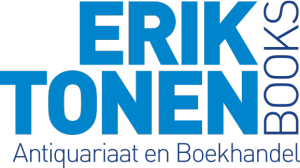 Bedankt voor uw bestelling.
We sturen uw bestelling via verzendpartner POSTNL ** tarief voor alle pakjes ongeacht het gewicht is 6.99 Euro voor Nederland en België. U ontvangt van ons altijd een bevestiging en een factuur per e-mail.