Stel een vraag
Met het formulier hier onder kunt u contact op nemen met boekwinkel Erik Tonen Books.
- Louise Bourgeois The Return of the Repressed - Psychoanalytic Writings
De vraag gaat over de volgende titel:
Afbeelding:
Schrijver:
Titel:
Louise Bourgeois The Return of the Repressed - Psychoanalytic Writings
ISBN:
Uitgever:
, VIOLETTE, 2012
Bijzonderheid:
Hardback, 2 volumes 270x192mm, 500p, 123 colour illustrations, slipcase English edition . ISBN 9781900828376.
Prijs:
€ 84,95

€ 5,99

Meer info
An astonishing 93 unpublished writings by Louise Bourgeois appear here in print for the first time, which, combined with eight extensive scholarly essays turns our critical understanding of Bourgeois' work on its head, offering a new and unprecedented insight into the work of one of the 20th century's greatest artists. Famed for such works as The Destruction of the Father (1974), Arch of Hysteria (1993) and her huge and emblematic piece Maman (1999) - an enormous spider as an icon of maternal protection and withdrawal - Bourgeois investigated the realm of psychoanalytical territory through her sculptures, paintings and writings. Louise Bourgeois: The Return of the Repressed shows the enduring presence of psychoanalysis as a motivational force and a site of exploration in her life and work. Selected and edited by Philip Larratt-Smith, her literary archivist, these texts provide a comprehensive overview and re-reading covering 60 years of artistic production. The second volume in this gorgeous set also serves as an impressive and up-to-date monograph, detailing works up until the artist's death in 2010.
Boek bekijken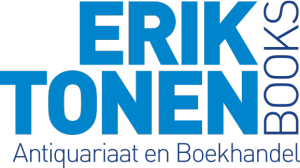 Bedankt voor uw bestelling. We sturen uw bestelling via de koerierdienst DPD, POSTNL en DHL. ** tarief voor alle pakjes ongeacht het gewicht is 5.99 euro voor Nederland en België. U ontvangt van ons altijd een bevestiging en een factuur per e-mail.