Stel een vraag
Met het formulier hier onder kunt u contact op nemen met boekwinkel Erik Tonen Books.
Mildred Friedman (Author), Michael Sorkin (Introduction) - Gehry Talks: Architecture + Process
De vraag gaat over de volgende titel:
Afbeelding:
Schrijver:
Mildred Friedman (Author), Michael Sorkin (Introduction)
Titel:
Gehry Talks: Architecture + Process
ISBN:
Uitgever:
, Rizzoli, 1999
Bijzonderheid:
Hardcover with dusjacket, 300 pages Illustrated. ISBN 084782165x.
Prijs:
€ 25,00

€ 5,99

Meer info
With the completion of the celebrated Guggenheim Museum in Bilbao, Spain, architect Frank O. Gehry has entered the pantheon of twentieth-century masters. In this wholly unique new book, Gehry himself offers extensive and illuminating commentary on various aspects of the proceses involved in developing his revolutionary designs, including his influences, clients, use of materials, and new technologies. "Gehry Talks: Architecture + Process" documents all of his new work of this decade, tracing his evolution from a southern California architect known for his idiosyncratic use of materials and collaboration with local artists, to an international figure whose fluid, hitherto undreamt-of forms surge beyond the aesthetic and technical constraints of the twentieth century. From the titanium-wrapped curves of the Guggenheim Bilbao to the binocular facade of the Chiat-Day Headquarters in California, his innovative structural ideas evoke a sense of freedom and spontaneity while, at the same time, displaying the utmot control. Unbound by guidelines of symmetry or the grid's delineation, his structures spring forth, engaged in a seemingly limitless play of ideas--ever-changing in both the multitudinous combinations of shapes suggested by the form and the depth of the conceptual associations implied by the design. Fish and snake motifs birl upon his buildings' rippling surfaces, while light follows the asymmetrical trajectories of their metallic folds. Though controversial and daring, his works always possess an elegance that lends warmth and humane scope to each project, regardless of the level of innovation--as evinced in contexts as varying as the complicated, and unrealized, plan of theLewis House in Lyndhurst, Ohio or the clarity of the idea behind the Ustra office building in Hannover, Germany. This generously illustrated presentation features thirty-three projects, including the Chiat-Day Headquarters in Venice, California; the Team Disneyland Administration Building in Anaheim, California; the Vitra Furniture Museum and Factory in Weil am Rhein, Germany; the Entertainment Center at Euro-Disney (now called Disneyland Paris); the Walt Disney Concert Hall in Los Angeles, California; and the Guggenheim Museum in Bilbao, Spain. Editor Mildred Friedman and architecture critic Michael Sorkin provide insightful essays.
Boek bekijken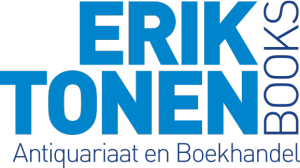 Bedankt voor uw bestelling. We sturen uw bestelling via de koerierdienst DPD, POSTNL en DHL. ** tarief voor alle pakjes ongeacht het gewicht is 5.99 euro voor Nederland en België. U ontvangt van ons altijd een bevestiging en een factuur per e-mail.