Stel een vraag
Met het formulier hier onder kunt u contact op nemen met boekwinkel Erik Tonen Books.
Astrid Fobelets - most beautiful wine cellars in the world / Most Beautiful Wine Cellars in the World
De vraag gaat over de volgende titel:
Afbeelding:
Schrijver:
Astrid Fobelets
Titel:
most beautiful wine cellars in the world / Most Beautiful Wine Cellars in the World
ISBN:
Uitgever:
Brussel, VdH Books , 2009
Bijzonderheid:
Relie, hardcover met omslagwikkel, 240 pagina's, prachtige foto's .297x297mm, English edition Updated second edition in fine condition ! ISBN 25801.
Prijs:
€ 49,50

€ 5,99

Meer info
The most beautiful wine cellars in the world provides a unique perspective on the most beautiful, impressive and atmospheric cellars through which many a wine enthusiast would gladly be allowed to wander. An intercontinental journey through both ancient, hidden-away 'treasure troves' as well as latter-day wine cellars held by wine producing domaines, wine merchants, hotels, restaurants and private individuals. The entries were coordinated by wine connoisseur Jurgen Lijcops, who has worked as sommelier and chef-sommelier in a variety of leading restaurants. Thanks to the hundreds of full-page photographs and splendid details, you are able to take a fantasy tour passing alongside musty bottles centuries old, wrought iron gates in subterranean tunnels and grottos, wine racks stretching for kilometres, cellars not open to the public, wine archives, ageing cellars, glass wine cellars and contemporary cellars fitted with the very latest in gadgets.
Boek bekijken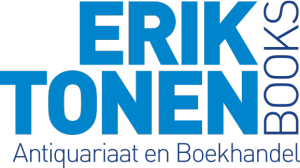 Bedankt voor uw bestelling. We sturen uw bestelling via de koerierdienst DPD, POSTNL en DHL. ** tarief voor alle pakjes ongeacht het gewicht is 5.99 euro voor Nederland en België. U ontvangt van ons altijd een bevestiging en een factuur per e-mail.