Stel een vraag
Met het formulier hier onder kunt u contact op nemen met boekwinkel Erik Tonen Books.
Mark Hill. Robert Bevan Jones & Jindrich Parik - Beranek and Skrdlovice: Legends of Czech Glass.
De vraag gaat over de volgende titel:
Afbeelding:
Schrijver:
Mark Hill. Robert Bevan Jones & Jindrich Parik
Titel:
Beranek and Skrdlovice: Legends of Czech Glass.
ISBN:
Uitgever:
, Mark Hill., 2014
Bijzonderheid:
Hardcover,128 pages with Illustrations. Limited to only 1,000 numbered copies 284mm x 225mm . ISBN 9780955286599.
Prijs:
€ 58,00

€ 5,99

Meer info
Beranek & Skrdlovice: Legends of Czech Glass For over six decades, fine handmade glass produced in the Czechoslovakian village of Skrdlovice (pronounced skerd-luv-itz?ah) was admired and exported across the world. Many of the country?s best glass designers produced influential and stunning designs for the factory, some of which were shown at major international exhibitions. Due to the Communist ?Iron Curtain?, the background behind this glass and the identities of the people responsible for producing it have been hidden until now. This publication is the first to reveal the fascinating story behind the glass, detailing for the first time the designers, chronology and production processes that went into making it. Typically mis-attributed to factories on Murano and Scandinavia, many of the designs will be highly familiar to 20thC design and glass collectors. The book is divided into chapters, each covering roughly one decade of production from when the factory was founded in 1942 until it closed in 2008. Each chapter finishes with profiles of key designers working during that period, including biographical details and information about their styles and careers. Many now have international reputations and their work can be found in important private and public collections. Unique ?Hallmark Design? features showcase a key design for each designer and give more information on that piece.
Boek bekijken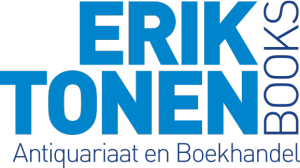 Bedankt voor uw bestelling. We sturen uw bestelling via de koerierdienst DPD, POSTNL en DHL. ** tarief voor alle pakjes ongeacht het gewicht is 5.99 euro voor Nederland en België. U ontvangt van ons altijd een bevestiging en een factuur per e-mail.