Stel een vraag
Met het formulier hier onder kunt u contact op nemen met boekwinkel Erik Tonen Books.
Stefano Papi, Alexandra Rhodes. - 20th Century Jewelry & the Icons of Style.
De vraag gaat over de volgende titel:
Afbeelding:
Schrijver:
Stefano Papi, Alexandra Rhodes.
Titel:
20th Century Jewelry & the Icons of Style.
ISBN:
Uitgever:
, Thames & Hudson, 2016
Bijzonderheid:
Hardcover 320 pages, 470 illustration in color and black-and-white. ISBN 9780500519004.
Prijs:
€ 49,99

€ 6,99

Meer info
For many centuries, collecting precious jewels was the province of kings and queens, emperors, and maharajas. But in the aftermath of the First World War, royal gems passed into the hands of a different kind of elite that included celebrities and a coterie that reveled in a nouveau riche whirl. Changes in fashion and the rise of Art Deco style led them to reset pieces or commission exquisite contemporary designs. Authors Stefano Papi and Alexandra Rhodes explore this dazzling era via profiles of eleven glamorous women who built up astonishing jewelry collections in the mid-twentieth century. This revised and updated edition includes two new chapters that explore the lives and jewels of Ganna Walska and Helene Rochas. The authors reveal the remarkable stories behind the jewels and their collectors. Not only do they bring to life the worlds in which these women moved, but they also describe the gems in detail and chronicle the work of the leading jewelers of the day, including Cartier, Van Cleef & Arpels, and Harry Winston. The book is illustrated with gorgeous close-up photography of the jewels as well as drawings of the original designs, and includes portraits of the collectors by Beaton, Horst, and other leading photographers of the time.
Boek bekijken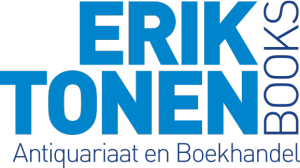 Bedankt voor uw bestelling.
We sturen uw bestelling via verzendpartner POSTNL ** tarief voor alle pakjes ongeacht het gewicht is 6.99 Euro voor Nederland en België. U ontvangt van ons altijd een bevestiging en een factuur per e-mail.