Stel een vraag
Met het formulier hier onder kunt u contact op nemen met boekwinkel Gallagher.
Bush, Michael - The Casualties of Peterloo
De vraag gaat over de volgende titel:
Afbeelding:
Schrijver:
Bush, Michael
Titel:
The Casualties of Peterloo
ISBN:
Uitgever:
Carnagie Publishing Ltd
Bijzonderheid:
2005, Very Good Condition, Hardcover + Dustjacket, 166pp + Illustrations
Prijs:
€ 25,00

€ 3,95

Meer info
On a perfect summer's day in August 1819 - as a faint breeze cooled the heat of the noonday sun and gently lifted the flags to display their mottoes and emblems - a huge crowd, mainly of working people, gathered on St. Peter's Field in Manchester to discuss parliamentary reform under the chairmanship of Henry Hunt Esq., a leading advocate of universal suffrage. Conspicuously present at the meeting were women, the breeze dishevelling their long hair as they enthusiastically doffed their hats to cheer. Before the proceedings could begin, however, the crowd was savagely dispersed, the work of cavalrymen charging with drawn and recently sharpened sabres, backed up by the truncheons of the constabulary and the bayonets of the infantry. The outcome was the injury of 654 persons, including the deaths of at least 17, and the seizure and destruction of nearly all the reformers' flags and caps of liberty. Among the casualties women figured prominently, most of them wounded by sabres, bayonets, truncheons and horses' hooves, rather than simply injured in the crush of the crowd. Eight surviving casualty lists offer detailed information about the victims and their attackers, and allow the first truly objective assessment of the day's events. In this important new study, Professor Michael Bush analyses these lists in order to determine the true scale and nature of the atrocity, concluding that the epithet 'massacre' is fully justified. The lists also provide fascinating personal information about the reformers, including the many women who took part and who suffered disproportionately at the hands of the military and police. Michael Bush provides detailed listings of every known casualty - a most useful tool for genealogists as well as local historians - and draws highly significant new conclusions that will resonate loudly with all those interested in Britain's slow and painful march towards political democracy.
Boek bekijken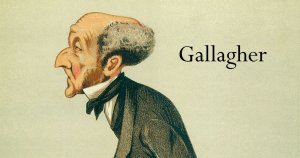 De verkoper zal binnen 1 werkdag contact met u opnemen om de koop verder af te handelen.