Anṭwān Khūrī Ḥarb - Antoine Emile Khoury Harb - Najwa Nasr --- R
| | |
| --- | --- |
| Schrijver: | Anṭwān Khūrī Ḥarb - Antoine Emile Khoury Harb - Najwa Nasr --- Reviewed by Father Boulos Wehbe, Mr. Kenneth Mortimer, Dr. Edward Alam |
| Titel: | The roots of Christianity in Lebanon Libanon |
| Taal: | Engels |
| Uitgever: | 2008 Beirut : Lebanese Heritage Foundation |
| Bijzonderheden: | FIRST edition, Original Hardcover Linnen with dustjacket, 215 pages : color illustrations, color maps ; 29 x 29 cm |
| Prijs: | € 115,00 (Excl. verzendkosten) |
| Meer info: | |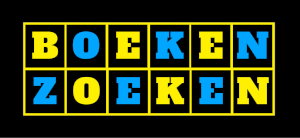 Hartelijk dank voor uw bestelling. Bezoek ook onze Facebookpagina: https://www.facebook.com/BoekenZoeken. Een "like" wordt zeker gewaardeerd.
Het huisnummer is ook opgegeven in het straat veld. Gelieve controleren of de velden straat en huisnummer correct zijn opgegeven.
Straat:
Nummer:
Alle boeken zijn compleet en verkeren in normale antiquarische staat, tenzij anders beschreven. Kleine onvolkomenheden, zoals een ingeplakte ex-libris of een naam op het schutblad, zijn niet altijd vermeld
U handelt deze order direct af met BoekenZoeken
Na uw bestelling ontvangen u en BoekenZoeken een bevestiging per e-mail. In de e-mail staan de naam, adres, woonplaats en telefoonnummer van BoekenZoeken vermeld
De Koper betaalt de verzendkosten, tenzij anders overeen gekomen
BoekenZoeken kan betaling vooraf vragen
Boekwinkeltjes.nl probeert Kopers en Verkopers tot elkaar te brengen. Boekwinkeltjes.nl is echter nimmer partij bij een overeenkomst die gesloten wordt tussen Koper en Verkoper door gebruikmaking van de site. Als u een geschil hebt met één of meer gebruikers, dient u dit zelf op te lossen. U vrijwaart Boekwinkeltjes.nl van enigerlei vorderingen, aanspraken op schadevergoeding en dergelijke, verband houdende met dergelijke geschillen.
Besteld, hoe nu verder?
Nadat u een bestelling heeft geplaatst wordt er een bevestiging per e-mail verzonden naar u en de verkoper.
De verkoper zal binnen 3 werkdagen contact met u opnemen om de koop verder af te handelen. Afhankelijk van uw locatie heeft u in de meeste gevallen binnen 2 dagen uw bestelling in huis.