Alle boeken van Louis Tinner uit Tilburg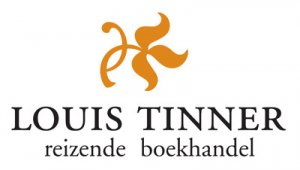 Bedankt voor uw bestelling! Boekhandel Louis Tinner bevestigt bestellingen doorgaans binnen 1-3 werkdagen. Heeft u vragen of opmerkingen over uw bestelling, de betaling en/of de verzending, neem dan gerust contact met ons op: E-mail via info@louistinner.nl of bel met 06-16496900. Voor onze verkoopvoorwaarden verwijzen we u graag naar www.louistinner.nl. Hier vindt u ook info over verzendkosten, ons, onze boekenmarkten, onze shop-in-shop bij Het Schiedams Boekhuis en het antwoord op de vraag: wie is Louis Tinner?
Gezocht op film
Er zijn in totaal 140 boeken gevonden.
Zoeken op alle boeken van Louis Tinner
Afbeelding
Schrijver
Titel
Uitgever
Bijzonderheid
Prijs
Bestelling
Wilson, Emma
Alain Resnais (reeks French Film Directors)
Manchester University Press
2009, 214pp, Paperback / goed exemplaar
€ 15,00

€ 3,32



Smith, Dian G.
American Film Makers Today
Blandford
1983, paperback
€ 5,00


Ellis, Bret Easton
American Psycho / Film editie
Luitingh Sijthoff
2000, paperback, goed exemplaar
€ 5,00


Dessau, Bruce
Bean there done that / The life and times of Rowan Atkinson
Orion Media
1997, hardcover met stofomslag, goed exemplaar/good copy
€ 7,00

€ 3,50



Haar, J.A.A. ter / Flikweert, D.A.
Beelden en beeldvorming / druk 1 / mensen met een verstandelijke handicap in fotografie, film en reclame
Bohn Stafleu van Loghum
1998, softcover, 179 pp, mooi exemplaar
€ 25,00


Flynn, Nick
Being Flynn
Prometheus
2012, paperback, mooi exemplaar
€ 7,00


Thomson, David
Bette Davis
Penguin Books Ltd (UK)
2009, Paperback
€ 8,00


Tornqvist, Egil
Between stage and screen / Ingmar Bergman directs
Amsterdam University Press
1995, paperback, goed exemplaar
€ 6,00


Strauss, Botho
Bezoekers
Het Nationale Toneel / International Theatere and Film Bookshop
1990, paperback
€ 5,00

€ 3,12



Leeflang, Thomas
Black Hollywood
Aspekt B.V., Uitgeverij
2003, paperback, mooi exemplaar
€ 4,00

€ 3,12



Alexander, Paul
Boulevard of broken dreams. James Dean, leven & legende.
Anthos
1994, paperback, goed exemplaar
€ 5,00

€ 3,50



Alexander, Paul
Boulevard of broken dreams. James Dean, leven & legende.
Anthos
1994, paperback, goed exemplaar
€ 5,00

€ 3,50



Strijards, Frams
Breekbaar
International Theatre & Film Books / Het Zuidelijk Toneel
2006, paperback
€ 4,00


Acevedo-Munoz, Ernesto R.
Bunuel & Mexico - The Crisis of National Cinema / The Crisis of National Cinema
University of California Press
2003, hardcover met stofomslag, mooi exemplaar, 224 pp
€ 35,00


Corless, Kieron / Chris Darke
Cannes. Inside the world's premier film festival
Faber And Faber Ltd.
2007, paperback, 277 pp, leessporen
€ 10,00


Huang, Yunte
Charlie Chan / The untold story of the honorable detective and his rendezvous with American history
Norton
2010, hardcover met stofomslag, mooi exemplaar
€ 9,00


Ricci, Steven
Cinema and Fascism - Italian Film and Society, 1922-1943 / Italian Film and Society, 1922-1943
University of California Press
2008, paperback, 244 pp
€ 15,00


Leeflang, Thomas
Cinema nostalgia; de avant-garde van Hollywood
Aspekt
2012, paperback, mooi exemplaar
€ 5,00

€ 3,12



Leeflang, Thomas
Cinema nostalgia; de avant-garde van Hollywood
Aspekt
2012, paperback, mooi exemplaar
€ 5,00

€ 3,12



Leeflang, Thomas
Cinema nostalgia; de avant-garde van Hollywood
Aspekt
2012, paperback, mooi exemplaar
€ 5,00

€ 3,12



Hayward, Susan
Cinema Studies. The Key Concepts. Second edition
Routledge
2003, paperback
€ 15,00


Schroeder, David
Cinema's Illusions, Opera's Allure. The Operatic Impulse on Film
Continuum
2002, hardcover met stofomslag, goed exemplaar
€ 25,00


Bradley, Fiona
Cities on the move / Urban chaos and global change, East Asian art, architecture and film now
Hayward Gallery
1999, paperback, gebruikssporen, binnenzijde kaft beschreven
€ 8,00

€ 3,50



Jormakka, Kari
City + Cinema / Essays on the specificity of location in film / Datutop 29
Tampere University of Technology
2007, paperback
€ 10,00

€ 3,50



McGillan, Patrick
Clint. The Life and Legend. (biografie Clint Eastwood)
HARPER COLLINS PUBLISHERS
2000, Paperback
€ 10,00