Stel een vraag
Met het formulier hier onder kunt u contact op nemen met boekwinkel Erik Tonen Books.
P. Jaroszynski; - Beauty and Being. Thomistic Perspectives,
De vraag gaat over de volgende titel:
Afbeelding:
Schrijver:
P. Jaroszynski;
Titel:
Beauty and Being. Thomistic Perspectives,
ISBN:
Uitgever:
Turnhout, Brepols, 2011
Bijzonderheid:
Hardback, approx. X+269 p., 150 x 230 mm. ISBN 9780888447333.
Prijs:
€ 82,50

€ 5,99

Meer info
This book represents an attempt to distinguish and define what beauty is in metaphysical terms, to arrive at a better understanding of beauty as a transcendental property of being, and to establish beauty's place in philosophy alongside truth and the good through an exploration of whether there can truly be a philosophy of beauty, or whether beauty is merely a type of aesthetic. The first part of this work outlines the history of philosophical thought on the subject, through an introduction to three great theories of beauty ? harmony, form, and relationism - and a discussion of the evolution of the fine arts. The second part introduces first the theory of aesthetics, then the relationship between nature, being, and beauty, and finally the controversy over whether beauty is natural or a product of human knowledge and experience. The third part moves towards a philosophy of beauty in a first sense: something that is real but immaterial, something that can be understood but not seen. This idea is constructed through an examination of beauty's relation to beings and existence, and finally through a juxtaposition of beauty with ugliness. The examination of beauty presented here makes a good argument in favour of a continued study of the topic. Language : English.
Boek bekijken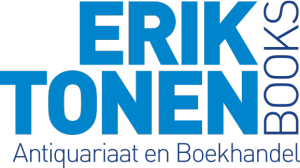 Bedankt voor uw bestelling.
We sturen uw bestelling via verzendpartner POSTNL ** tarief voor alle pakjes ongeacht het gewicht is 5.99 Euro voor Nederland en België. U ontvangt van ons altijd een bevestiging en een factuur per e-mail.