Stel een vraag
Met het formulier hier onder kunt u contact op nemen met boekwinkel Erik Tonen Books.
Allan Chochinov, Eric Ludlum - Designing Here/Now, Insight into the Contemporary Practice of Design via the Core77 Design Awards
De vraag gaat over de volgende titel:
Afbeelding:
Schrijver:
Allan Chochinov, Eric Ludlum
Titel:
Designing Here/Now, Insight into the Contemporary Practice of Design via the Core77 Design Awards
ISBN:
Uitgever:
, T , 2014
Bijzonderheid:
With black edged pages, Hardback, 267x222mm, 448p, English edition, Fine copy. Including an index. ISBN 9780500517482.
Prijs:
€ 45,50

€ 5,99

Meer info
Design touches every aspect of our lives and has become one of the most exciting and fast-moving industries, enlivening businesses, stimulating economies and solving humanitys most pressing problems. Increasingly connected to the developments in technology, design has also become one of the most dynamic areas of exploration, with design schools and professions exploding across the globe. It is difficult to keep pace with the most relevant innovations, to detect the signal from the noise of product releases and marketing campaigns, but one arbiter of the profession has been presenting the design worlds best work since 1995: Core77, a platform that some consider one of the very first online magazines, sponsoring reviews, lectures and exhibitions, and working with many of the leading design agencies and design-led companies, such as Apple, Nike, Philips, DuPont, Braun and many others. For the past several years, it has hosted a unique set of design awards, juried by the worlds design experts, which has attracted a dazzling spectrum of international practices. From consumer products to speculative ventures, from transportation to visual communication, from design writing to food design, the entrants and winners of the Core77 Design Awards capture the spirit and preoccupations of the design industry, and the best work chosen by panels of jury members that include design luminaries from the U.S., Europe, India and China. Designing Here/Now is no ordinary survey of the current state of design: it offers a large- scale overview of how design can change our personal and professional lives in fresh and often unexpected ways.
Boek bekijken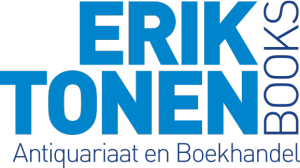 Bedankt voor uw bestelling. We sturen uw bestelling via de koerierdienst DPD, POSTNL en DHL. ** tarief voor alle pakjes ongeacht het gewicht is 5.99 euro voor Nederland en België. U ontvangt van ons altijd een bevestiging en een factuur per e-mail.