Stel een vraag
Met het formulier hier onder kunt u contact op nemen met boekwinkel Erik Tonen Books.
Van Steenbergen, Tim, - Petit Livre Blanc, Debut, Tim van Steenbergen.
De vraag gaat over de volgende titel:
Afbeelding:
Schrijver:
Van Steenbergen, Tim,
Titel:
Petit Livre Blanc, Debut, Tim van Steenbergen.
ISBN:
Uitgever:
Antwerp, company Mitzlavv PRIVATE EDITION , 2002
Bijzonderheid:
Bound, special design white hardcover, 64 pages with illudstration and an frontispiece with litho. "Le Petit Livre Blanc", a publication on Tim is a booklet printed on hand-layered paper evokes his special story. tirage limite no. 36 / 600.
Prijs:
€ 200,00

€ 5,99

Meer info
Tim Van Steenbergen graduates Magna cum Laude at the Antwerp Royal Academy of Fine Arts (fashion department, textile creation and theatre costume). Subsequently he takes classes in drapery and couture techniques and works as the first assistant of Olivier Theyskens. His first collection is launched in 2002 in Paris and in the same year he sets up his own Meanwhile he's up to his twelfth collection/fashion show and the label Tim Van Steenbergen is being sold in various exclusive boutiques all over the world. His style evolves into a refined pureness, female elegance, but is still very comfortable and wearable. He is a master of contemporary drapery and every detail, high quality standards, tradition and craftsmanship are being cared for. Tim Van Steenbergen also creates jewellery for Swarovski UK, shoes for Novella Italia, a "Barbie" outfit, a jean for Xfit by Lycra, an haute couture dress for the Museum of Fine Arts and Lace in Calais (France) and the bag "le Seau Elsa" for the french label Lancel. He presents a fashion show for Prince Philippe and Princess Mathilde on the Belgian Gala Night during an economic mission in Warshaw (Poland). Further Tim Van Steenbergen exposes four haute couture dresses within the project "Framed", in The Groeninge Museum in Brugge and at the occasion of the motion pictures festival in Cannes. He also sets up an installation "Stills" at the Biennale of Venice in 2003, besides several other expositions into which he participates. He creates the costumes for the opera "Hanjo" , directed by Anne Teresa De Keersmaecker for the Festival Lyrique d'Aix-en-Provence and the Monnaie Opera in Brussels. as artistic director of the fashion company Donaldson he designs 3 collections Tim Van Steenbergen designs the costumes for "Hersenschimmen" of the RO Theatre in Rotterdam and for ?D?Un Soir Un Jour?, a dance creation by Rosas / Anne Teresa De Keersmaecker in collaboration with De Munt Brussels. He works as costume designer for ?Mefisto? By het Toneelhuis Antwerp in corporation with artistic director Guy Cassiers and for ?Steve Reich Evening? by Rosas / Anne Teresa De Keersmaecker. For more information you can consult www.timvansteenbergen.com
Boek bekijken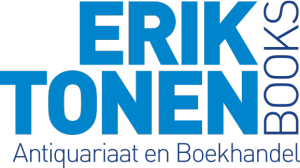 Bedankt voor uw bestelling.
We sturen uw bestelling via de koerierdienst DPD, POSTNL en DHL. ** tarief voor alle pakjes ongeacht het gewicht is 5.99 euro voor Nederland en België. U ontvangt van ons altijd een bevestiging en een factuur per e-mail.