Stel een vraag
Met het formulier hier onder kunt u contact op nemen met boekwinkel Erik Tonen Books.
Alba Cappellieri - DIVA! ITALIAN GLAMOUR IN FASHION JEWELLERY
De vraag gaat over de volgende titel:
Afbeelding:
Schrijver:
Alba Cappellieri
Titel:
DIVA! ITALIAN GLAMOUR IN FASHION JEWELLERY
ISBN:
Uitgever:
, Silvana Editoriale, 2021
Bijzonderheid:
HB, 310 x 240 mm, 264 p, 300 illustraties Eng/ IT edition. ISBN 9788836648047.
Prijs:
€ 50,00

€ 6,99

Meer info
Two hundred Italian fashion jewels define the aesthetic mirror of society through the decades, showing the transformation of styles and customs. In Italy, since ancient times, fashion jewellery has been, and still is, an important component of clothing, of which it represents an accessory and a complement. The history of fashion cannot be written without mentioning its jewels. The volume presents two hundred Italian fashion jewels that, spanning from era of La Dolce Vita to the Pret à Porter of the Eighties, from 90s Minimalism to the Neo Baroque of the new millennium, define the aesthetic mirror of society and show the transformation of styles and customs, ambitions and conquests of women, the evolution of shapes and innovations of materials and new technologies. DIVA! Italian Glamor in Fashion Jewellery tells about fashion jewelery in its creative intersections with Italian excellence: craftsmanship, design and fashion. A typically Italian story based on the ability to combine creativity, manufacturing and industry, art and technology, beauty and innovation. The masters of costume jewelery enter a dialogue with the great stylists and the talents of design, three heterogeneous visions with a single great protagonist: the Italian fashion jewel.
Boek bekijken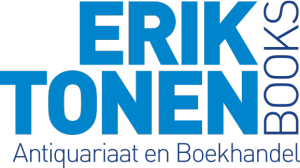 Bedankt voor uw bestelling.
We sturen uw bestelling via verzendpartner POSTNL ** tarief voor alle pakjes ongeacht het gewicht is 6.99 Euro voor Nederland en België. U ontvangt van ons altijd een bevestiging en een factuur per e-mail.