Stel een vraag
Met het formulier hier onder kunt u contact op nemen met boekwinkel Schatgraven.
Heslenfeld, Thijs, Verkerk, Rinke - Anything out of nothing - Fotoboek
De vraag gaat over de volgende titel:
Afbeelding:
Schrijver:
Heslenfeld, Thijs, Verkerk, Rinke
Titel:
Anything out of nothing - Fotoboek
ISBN:
Uitgever:
Oost West Thijs Best, 2015
Bijzonderheid:
Gebonden, 4to, 92 pp. NIEUWSTAAT, GEEN PAKKETPOST
Prijs:
€ 14,95
Meer info
The whole world is busy with the refugee crisis. But it seems everybody talks about the refugees. And hardly anybody talks with the refugees. That is why this book is not about numbers, figures, politics or hear-say. 'Anything out of nothing' tells the stories of people like you and me. Without judgement. No right or wrong. No good or bad.Most Syrian refugees in Lebanon and Jordan have but one overriding desire: to get back home. Back to their beloved home country, their village, their neighbours. People talk endlessly about the mountains they love, the river that flows past their home, the bread from the baker in their street and the olives from their own trees. Oh, Syria...Yet the stories in this book are not about caged people in need of help. They are about willpower and the ability to cope. Because that is what touches time and again: people's ability to make something of their lives, even when the world around them is collapsing. Their stories are heartbreaking - yet they are always about strength, faith, dignity and love. About hope, trust and warmth.That is the story Dutch photographer Thijs Heslenfeld wanted to share in this book. Heslenfeld's powerful images are accompanied by texts from Dutch writer Rinke Verkerk. 'Anything out of nothing' is designed by award-winning bureau Koning Harder. Each copy of this beautifully bound book is hand finished by the binder. The daring design also allows the reader to experience just a tiny bit of the the confusion that characterises the life of any human being whose life is completely turned upside down the moment he or she becomes a refugee...5 Euros of each book go to small aid organisations that work in the region.http://www.anythingoutofnothing.com

Recensies

Amid the discussion between those who see Syrian refugees as potential terrorists and rapists and those who see them as vulnerable and deserving of charity, Heslenfeld came to a different conclusion.
Boek bekijken
Schatgraven uit Amsterdam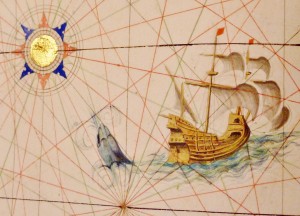 Schatgraven is geen winkel, maar afhalen op afspraak mag.