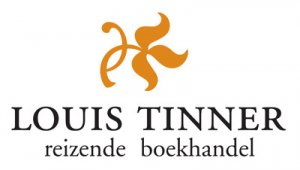 Boekhandel Louis Tinner bevestigt bestellingen doorgaans binnen 1 tot 3 werkdagen. Heeft u niets ontvangen? Kijk dan in uw spamfolder. Bestellingen die meteen betaald zijn via het Online Betaal Platform versturen we zo snel mogelijk. U krijgt geen aparte bevestiging, maar wel een e-mail met track & trace-gegevens. Heeft u vragen of opmerkingen? Kijk op www.louistinner.nl of neem contact met ons op. Tip: Meerdere boeken tegelijk bestellen scheelt verzendkosten!
Gezocht op reisverhalen
Er zijn in totaal 336 boeken gevonden.
Afbeelding
Schrijver
Titel
Uitgever
Bijzonderheid
Prijs
Bestelling
Albinia, Alice
Empires of the Indus / The Story of a River
WW Norton Co
2010, 366pp, paperback, goed exemplaar / good copy
€ 10.00

€ 3,65



Feiler, Bruce S.
Walking the Bible / A Journey by Land Through the Five Books of Moses
William Morrow Co
2001, hardcover met stofomslag, goed exemplaar
€ 8.00

€ 5,75



Colin Thubron
The Lost Heart of Asia
William Heinemann
1994, hardcover with dust jacket, good copy
€ 6.00

€ 5,75



Bruce, Taylor
Wildsam Field Guides / American South
Wildsam Field Guides
2017, 144pp, paperback, goed exemplaar
€ 8.00

€ 3,65



Regnerus, Jannie
Het geluid van vallende sneeuw / herinnering aan Japan
Wereldbibliotheek
2006, 158pp, paperback, goed exemplaar, naam voorin
€ 7.00

€ 3,65



Petrov, Jevgeni / Ilja Ilf
Amerika eenhoog
Wereldbibliotheek
2001, paperback, goed exemplaar
€ 10.00

€ 5,75



Newcombe, Jack
Travels in the Americas / Explorations by Jack Kerouac, John Steinbeck, Margaret Atwood, E.B. White, Bruce Chatwin, Evelyn Waugh and others
Weidenfeld Nicolson
1989, hardcover met stofomslag, goed exemplaar / good copy
€ 10.00

€ 5,75



Hilaire Belloc / A. R. Quinton
The Historic Thames
Webb Bower / Michael Joseph
1988, hardcover with dust jacket, good copy
€ 7.50

€ 3,65



Zweers, Louis
Voorbije reizen / Foto's van Alphons Hustinx
Walburg Pers
2002, paperback, goed exemplaar
€ 9.00

€ 3,65



Ducros, Louis / J.W. Nijmeijer
Reisjournaal in aquarel / De Zwitserse tekenaar Louis Ducros vergezelt Hollandse toeristen in Italië in 1778
Waanders, Uitgeverij
1986, softcover, kaft verkleurd
€ 5.00

€ 3,45



Freriks, Philip / Fred Brommet (foto's)
Tableaux Parisiens
Voetnoot, Uitgeverij / Barends Pijnappel
1997, paperback, goed exemplaar, lichte gebruikssporen aan kaft
€ 10.00

€ 3,65



Mustoe, Anne
Two wheels in the dust / From Kathmandu to Kandy
Virgin
2001, hardcover met stofomslag, goed exemplaar / good copy
€ 15.00

€ 5,75



Kate O'Brien
Farewell Spain
Virago Travellers
1985, paperback, goed exemplaar
€ 6.00

€ 3,65



Jason Goodwin
On foot to the Golden Horn / A walk to Istanbul
Vintage UK
1994, paperback, goed exemplaar, naam voorin
€ 5.00

€ 3,65



Taran Khan
Shadow City / A Woman Walks Kabul
Vintage Publishing
2019, hardcover met stofomslag, mooi exemplaar
€ 10.00

€ 3,65



Thubron, Colin
Shadow of the Silk Road
Vintage Publishing
2007, paperback, goed exemplaar
€ 5.00

€ 3,65



Thubron, Colin
Behind The Wall / A Journey Through China
Vintage Publishing
2004, 320pp, paperback, goed exemplaar / good copy
€ 6.00

€ 3,65



Horwitz, Tony
One for the Road / Hitchhiking through the Australian Outback
Vintage Departures
1988, paperback, goed exemplaar / good copy
€ 6.00

€ 3,65



Newby, Eric
What the Traveller Saw
Viking Studio Books
1989, hardcover met stofomslag, goed exemplaar
€ 7.50

€ 3,65



Naipaul, V. S.
India: A Million Mutinies Now
Viking
1990, hardcover with dust jacket / good copy
€ 10.00

€ 5,75



Philippe Fabry e.a.
The essential guide for Jaffna and its region
Viator
2012, paperback, goed exemplaar
€ 12.50

€ 3,65



Fontane, Theodor
Wanderungen durch England und Schottland
Verlag der Nation
1998, 2 hardcovers with dust jacket in slipcase, good condition
€ 10.00

€ 5,75



Kermani, Navid
Ausnahmezustand / Reisen in eine beunruhigte Welt
Verlag C.H. Beck oHG
2015, 301pp, paperback, mooi exemplaar / fine copy
€ 7.00

€ 3,65



Jan Leyers
De weg naar Mekka / een ontdekkingsreis door de moslimwereld
Van Halewyck
2009, paperback, goed exemplaar
€ 5.00

€ 5,75



Moor, Piet de
Grimmig heden / een polyfonie
Van Gennep
2007, paperback, goed exemplaar
€ 20.00

€ 5,75



Steringa, Pien
Nederlanders op reis in Amerika 1812-1860 / Reisverhalen als bron voor negentiende-eeuwse mentaliteit
Universiteit Utrecht / Utrechtse Historische Cahiers
1999, 110pp, paperback, goed exemplaar
€ 30.00

€ 3,65



Harvie, Chris
Do Not Take This Road to El-Karama: A Journey Of Ups And Downs In Eight African Countries
Umuzi
2008, paperback, mooi exemplaar
€ 15.00

€ 3,65



Seydel, Renate
Usedom / Ein Lesebuch
Ullstein Taschenbuch Verlag
2003, 446pp, paperback, goed exemplaar
€ 6.50

€ 3,65



Scheer, Evelyn
Ukraine-Lesebuch / Literarische Streifzüge durch die Ukraine
TRESCHER-REIHE
2006, 408pp, paperback, goed exemplaar / good copy
€ 15.00

€ 3,65



Bryson, Bill
The Lost Continent / Travels in Small-Town America
Transworld Publishers Ltd
2015, paperback, goed exemplaar
€ 5.00

€ 3,65



Bryson, Bill
Made in America
Transworld Publ. Ltd UK
1998, paperback, goed exemplaar
€ 5.00

€ 3,65



MacKintosh-Smith, Tim
Yemen / Travels in Dictionary Land
Trafalgar Square
1998, hardcover with dust jacket, good copy, inscribed by prev. owner
€ 9.00

€ 3,65



H. Parker
Village Folk Tales of Ceylon / 2 volumes
Tisara Prakasakayo
1971/1972, 2 hardcovers, good copies
€ 30.00

€ 5,75



Kocour, Ruth Anne
De ban van de berg / De helse overlevingstocht van een vrouw en haar klim naar de top
Tirion Uitgevers
2000, 224pp, paperback, goed exemplaar, naam voorin
€ 6.00

€ 3,65



Sharp, Hilary
Trekken en klimmen in de westelijke Alpen / 22 avontuurlijke tochten in de Alpen
Tirion Sport
2002, 176pp, paperback, goed exemplaar
€ 7.00

€ 3,65



Steenmeijer, Robert
Van 0 tot 8000 meter / bergverkenningen op eenzame hoogten
Tirion Sport
2006, 222pp, paperback, goed exemplaar, naam voorin
€ 6.00

€ 3,65



Messner, Reinhold
De naakte berg / Hoe Reinhold Messner zijn broer op de Nanga Parbat verloor
Tirion Adrenaline-reeks
2002, 317pp, paperback, goed exemplaar, naam voorin
€ 10.00

€ 3,65



Evans, Mary Anne
London / Memoires of times past
Thunder Bay Press
2006, hardcover with dust jacket, good copy, goed exemplaar
€ 9.00

€ 5,75



Doorn, Flip van
De eerste wandelaar / in de voetsporen van een wandelende dominee
Thomas Rap
2017, 400pp, paperback, goed exemplaar
€ 6.00

€ 5,75



Uyl, Bob den
Het reizen vereist sterke zenuwen
Thomas Rap
2014, paperback, goed exemplaar
€ 7.00

€ 3,65



Weymouth, Adam
Koning van de Yukon / stroomafwaarts door Alaska
Thomas Rap
2019, 416pp, paperback, goed exemplaar
€ 10.00

€ 3,65



Uyl, Bob den
Onuitroeibare misverstanden
Thomas Rap
2006, paperback, goed exemplaar
€ 7.00

€ 5,75



Chris Moore
Earthquake (Christchurch, New Zealand: 22 February, 2011)
The Press
2011, paperback, goed exemplaar, good copy, DVD included
€ 10.00

€ 3,65



Maclean, Alex S.
Designs on the Land / Exploring America from the Air
Thames Hudson
2003, Paperback, good copy
€ 15.00

€ 5,75



Fischer, Richard
British Piers
Thames Hudson
1987, hardcover with dust jacket, good copy
€ 9.00

€ 3,65



Goodman, David
China's Provinces in Reform / Class, Community and Political Culture
Taylor Francis Ltd
1997, paperback, goed exemplaar
€ 10.00

€ 3,65



Kraus, Wolfgang; Muller, Peter
Palaces of Vienna
Tauris Parke Books
1992, hardcover with dust jacket, good copy
€ 45.00

€ 3,65



Cassidy, Shelley-Maree
Great Escapes Africa
Taschen Deutschland GmbH+
2009, paperback, goed exemplaar / good copy
€ 9.00

€ 5,75



Kuyper, Eric de
Aan zee / Taferelen uit de kinderjaren
Sun
1998, paperback, kaft verkleurd, gebruikssporen, opdracht voorin
€ 5.00

€ 3,65



Koster, Daniël
Naar 't heerlijk Griekenland, Verbeelding! voer mij heen / reizen naar Griekenland 1488-1843
Styx-Publications
1993, paperback, mooi exemplaar, naam voorin
€ 8.00

€ 3,65